The E-commerce Germany Awards 2022 Winners Announced!
One of Germany's most prestigious e-commerce awards ceremonies, the E-commerce Germany Awards, took place last night in Berlin. The winners of the coveted trophies were announced at a star-studded event, attended by some of the biggest names in the German ecommerce industry. Here is a list of all the winners!
What are E-commerce Germany Awards 2022?
This prestigious award ceremony celebrates the best and brightest in the German e-commerce industry. The winners were chosen by an independent panel of judges, who evaluated each entry based on its innovation, creativity, and impact on the industry.
Every single year, the award ceremony becomes more and more competitive, as the German e-commerce industry continues to grow and evolve. This year was no different, with a record number of entries received.
More than 340 companies were nominated for the awards this year, in 12 different categories. In the first stage, public voting (more than 18k votes casted!) was used to whittle down the list of nominees to just three finalists in each category. These finalists were then put before a jury of 30 ecommerce experts (half of whom are women!), who had the tough task of choosing an overall winner in each category.
Let us just mention a few notable jury members:
Saniye Laux, Global Head of E-Commerce @ Porsche Design Group
Thomas Ficht, Head of Payment @ MYTOYS Group
Robert Schmidt, Head of B2C Commerce & Store Applications @ Esprit
Ramon Pallaske, Program Manager EU – Web and Payments @ Audible
Olga Spaet, E-Commerce Lead @ Daimler AG
Marina Herranz, Head of Creative Operations Europe @ Wayfair
Inés Fernández, Head of Research in the Brand department @ Delivery Hero
Julia Laggner, Online Marketing Manager @ Triple A Internetshops GmbH
Julia Santos, Online Marketing Manager @ Mymuesli
And the full list of winners can be found below!
Announcement at E-commerce Networking Party 2022
The winners were first announced during a special networking party for ecommerce professionals, which was held last night in Berlin. The event was attended by some of the biggest names in German e-commerce including, CEOs, CMOs, and other senior executives from leading companies.
The awards ceremony, sponsored by Trevipay and a bar sponsor – Emplify, itself was a great success, with many well-known personalities in attendance. More than 600 people attended the event, making it one of the biggest ecommerce networking parties in Germany!
The event was a great opportunity for industry leaders to network and celebrate the achievements of the German ecommerce industry over the past year. Clearly, this sector continues to go from strength to strength, and we can only expect even more growth and innovation in the years to come!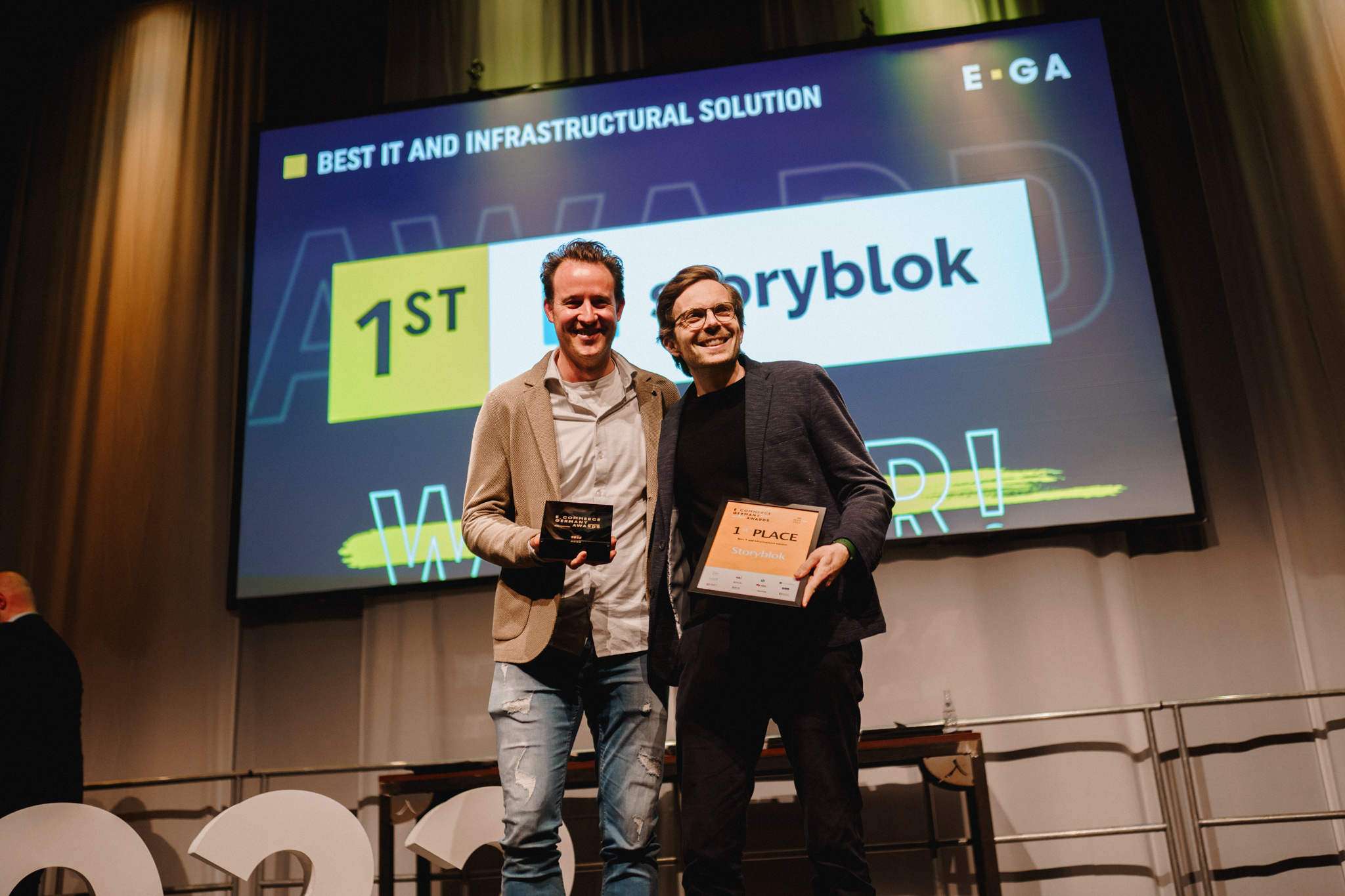 E-commerce Germany Awards 2022
Without further ado, let us announce the winners!
Best Sales Generating Tool
Bloomreach – winner!
HubSpot
RTB House
Best Customer Communication Tool
LINK Mobility – winner!
Salesupply
User.com
Best Platform / Shop Software
JTL-Software – winner!
loadbee
Bazaarvoice
Best Solution for International Expansion
Sendcloud – winner!
Sana Commerce
ChannelEngine
Best Logistics Solution
everstox – winner!
Liefergrün
SEVEN SENDERS
Best Payment Solution
Stripe – winner!
Riskified
Billie
Best Analytics / BI solution
Channable – winner!
Contentsquare
Sana Commerce
Best Agency
BASECOM – winner!
123CONSULTING
dotSource
Best IT and Infrastructural Solution
Storyblok – winner!
Queue-it
weclapp
Best Innovation / New development in E-commerce
Droppery – winner!
35up
OPLOG
Best Omnichannel Solution
Xentral ERP – winner!
Infobip
Shopgate
Best Product Content Creation Tool
AX Semantics – winner!
eCommeleon
Surfer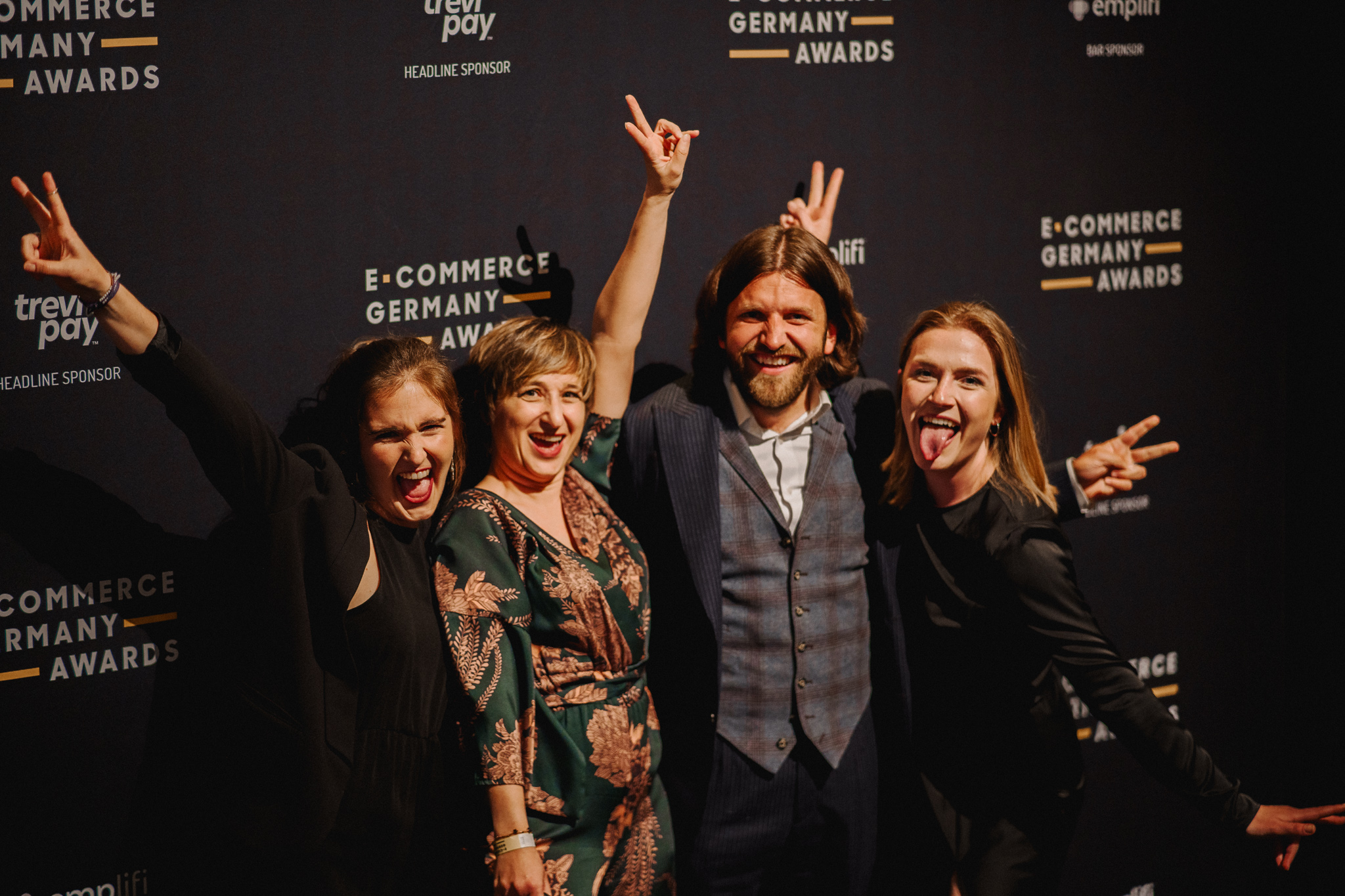 Congratulations to all the winners! We are looking forward to next year's awards ceremony, which is sure to be even bigger and better than ever before!
If you would like to learn more about the E-commerce Germany Awards, or if you are interested in attending next year's event, please visit our website.
Thank you for reading!